So, I heart that Snow Crash is a must read for every MIT student. I purchased the book and I did some research on the infamous Gargoyles described in the book:
http://flickr.com/photos/49502995517@N01/500284320 and http://flickr.com/photos/79644790@N00/263640774 (see the image descriptions!)
Then I found this: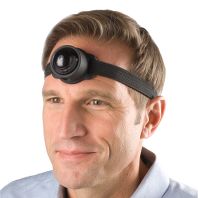 This ultralight spherical video camera attaches to a headband, providing a third eye while biking, hiking, or during other activities. (LINK to Product Site)
I am sure there is even more out there, just came across the 3rd eye and the flickr picture and then THIS:
OTHER Body VS Human Stories and links:
1. Here is a feeling-WIFI project that I saw at the ARS ELECTRONICA in Linz, last year:


2.
Vital Threads presented at HOPE.

ARE WE BECOMING GARGOYLES!?
Good'ay! Yours, Daniel